The Third Millennium Gospel of Jesus Christ
(The Gospel of WorldPeace)
The designated Gospel of the Purple Order of Spiritual Christians

Copyright 2009 by John WorldPeace All Rights Reserved
EDITING IN PROGRESS
TABLE OF CONTENTS
GOSPEL Part 8/9
XVI. Entry into Jerusalem (Palm Sunday)
Jesus' Triumphal Entry into Jerusalem
Jesus Weeps over Jerusalem
The Question about the Resurrection
The Question about David's Son

DENUNCIATION OF THE SCRIBES

The Destruction of the Temple Foretold
Signs and Persecutions
Persecution Foretold
The Desolating Sacrilege
The Coming of the Son of Man
The Lesson of the Fig Tree
The Necessity for Watchfulness
The Plot to Kill Jesus
The Plot to Kill Jesus

XVII. Judas Betrrayal to Agony in the Garden
Judas Agrees to Betray Jesus
The Passover with the Disciples
Some Greeks Wish to See Jesus
Jesus Speaks about His Death
The Unbelief of the People
Summary of Jesus' Teaching
Jesus Foretells His Betrayal
Jesus Washes the Disciples' Feet
The New Commandment
The Institution of the Lord's Supper
Peter's Denial Foretold
Jesus Prays in Gethsemane

XVIII. Jesus Arrested to Jesus Sentenced by Pilot
The Betrayal and Arrest of Jesus
Jesus before the High Priest
Peter Denies Jesus
The Mocking and Beating of Jesus
The High Priest Questions Jesus
Jesus before the High Priest
Jesus before Pilate
____________________________________________________
XVI. Entry into Jerusalem (Palm Sunday)
ENTRY INTO JERUSALEM

." 34Jerusalem, Jerusalem, the city that kills the prophets and stones those who are sent to it! How often have I desired to gather your children together as a hen gathers her brood under her wings, and you were not willing! 35See, your house is left to you. And I tell you, you will not see me until the time comes when* you say, "Blessed is the one who comes in the name of the Lord." '

Jesus' Triumphal Entry into Jerusalem
MT 21:1 (JN 12:12, MK 11:1, LK 19:28)

21When they had come near Jerusalem and had reached Bethphage, at the Mount of Olives, Jesus sent two disciples, 2saying to them, 'Go into the village ahead of you, and immediately you will find a donkey tied, and a colt with her; untie them and bring them to me. 3If anyone says anything to you, just say this, "The Lord needs them." And he will send them immediately.*' 4This took place to fulfil what had been spoken through the prophet, saying,
5'Tell the daughter of Zion,
Look, your king is coming to you,
humble, and mounted on a donkey,
and on a colt, the foal of a donkey.'
6The disciples went and did as Jesus had directed them; 7they brought the donkey and the colt, and put their cloaks on them, and he sat on them. 8A very large crowd* spread their cloaks on the road, and others cut branches from the trees and spread them on the road. 9The crowds that went ahead of him and that followed were shouting,
'Hosanna to the Son of David!
Blessed is the one who comes in the name of the Lord!
Hosanna in the highest heaven!'
10When he entered Jerusalem, the whole city was in turmoil, asking, 'Who is this?' 11The crowds were saying, 'This is the prophet Jesus from Nazareth in Galilee.'

LK 19:39
39Some of the Pharisees in the crowd said to him, 'Teacher, order your disciples to stop.' 40He answered, 'I tell you, if these were silent, the stones would shout out.'

JN 12:16
16His disciples did not understand these things at first; but when Jesus was glorified, then they remembered that these things had been written of him and had been done to him. 17So the crowd that had been with him when he called Lazarus out of the tomb and raised him from the dead continued to testify.* 18It was also because they heard that he had performed this sign that the crowd went to meet him. 19The Pharisees then said to one another, 'You see, you can do nothing. Look, the world has gone after him!'

Jesus Weeps over Jerusalem
LK 19:41

41 As he came near and saw the city, he wept over it, 42saying, 'If you, even you, had only recognized on this day the things that make for peace! But now they are hidden from your eyes. 43Indeed, the days will come upon you, when your enemies will set up ramparts around you and surround you, and hem you in on every side. 44They will crush you to the ground, you and your children within you, and they will not leave within you one stone upon another; because you did not recognize the time of your visitation from God.'*

BETWEEN THE ENTRY INTO JERUSALEM AND PASSOVER

The Question about the Resurrection
LK 20:27

27 Some Sadducees, those who say there is no resurrection, came to him 28and asked him a question, 'Teacher, Moses wrote for us that if a man's brother dies, leaving a wife but no children, the man* shall marry the widow and raise up children for his brother. 29Now there were seven brothers; the first married, and died childless; 30then the second 31and the third married her, and so in the same way all seven died childless. 32Finally the woman also died. 33In the resurrection, therefore, whose wife will the woman be? For the seven had married her.'
34 Jesus said to them, 'Those who belong to this age marry and are given in marriage; 35but those who are considered worthy of a place in that age and in the resurrection from the dead neither marry nor are given in marriage. 36Indeed they cannot die any more, because they are like angels and are children of God, being children of the resurrection. 37And the fact that the dead are raised Moses himself showed, in the story about the bush, where he speaks of the Lord as the God of Abraham, the God of Isaac, and the God of Jacob. 38Now he is God not of the dead, but of the living; for to him all of them are alive.' 39Then some of the scribes answered, 'Teacher, you have spoken well.' 40For they no longer dared to ask him another question.

The Question about David's Son
MK 12:35 (MT 27:41, LK 20:41)

35 While Jesus was teaching in the temple, he said, 'How can the scribes say that the Messiah* is the son of David? 36David himself, by the Holy Spirit, declared,
"The Lord said to my Lord,
'Sit at my right hand,
until I put your enemies under your feet.' "
37David himself calls him Lord; so how can he be his son?' And the large crowd was listening to him with delight.

DENUNCIATION OF THE SCRIBES

The Destruction of the Temple Foretold
MT 24:1

24As Jesus came out of the temple and was going away, his disciples came to point out to him the buildings of the temple. 2Then he asked them, 'You see all these, do you not? Truly I tell you, not one stone will be left here upon another; all will be thrown down.'

Signs and Persecutions
LK 21:7 (MK 13:3, MT 24:3)

7 They asked him, 'Teacher, when will this be, and what will be the sign that this is about to take place?' 8And he said, 'Beware that you are not led astray; for many will come in my name and say, "I am he!"* and, "The time is near!"* Do not go after them.
9 'When you hear of wars and insurrections, do not be terrified; for these things must take place first, but the end will not follow immediately.' 10Then he said to them, 'Nation will rise against nation, and kingdom against kingdom; 11there will be great earthquakes, and in various places famines and plagues; and there will be dreadful portents and great signs from heaven.

Persecution Foretold
MK13:9 (MT 24:9, LK 21:12)

9 'As for yourselves, beware; for they will hand you over to councils; and you will be beaten in synagogues; and you will stand before governors and kings because of me, as a testimony to them. 10And the good news* must first be proclaimed to all nations. 11When they bring you to trial and hand you over, do not worry beforehand about what you are to say; but say whatever is given you at that time, for it is not you who speak, but the Holy Spirit. 12Brother will betray brother to death, and a father his child, and children will rise against parents and have them put to death; 13and you will be hated by all because of my name. But the one who endures to the end will be saved.

The Desolating Sacrilege
MT 24:15 (MK 13:14, LK 21: 20)

15 'So when you see the desolating sacrilege standing in the holy place, as was spoken of by the prophet Daniel (let the reader understand), 16then those in Judea must flee to the mountains; 17someone on the housetop must not go down to take what is in the house; 18someone in the field must not turn back to get a coat. 19Woe to those who are pregnant and to those who are nursing infants in those days! 20Pray that your flight may not be in winter or on a sabbath. 21For at that time there will be great suffering, such as has not been from the beginning of the world until now, no, and never will be. 22And if those days had not been cut short, no one would be saved; but for the sake of the elect those days will be cut short. 23Then if anyone says to you, "Look! Here is the Messiah!"* or "There he is!"—do not believe it. 24For false messiahs* and false prophets will appear and produce great signs and omens, to lead astray, if possible, even the elect. 25Take note, I have told you beforehand. 26So, if they say to you, "Look! He is in the wilderness", do not go out. If they say, "Look! He is in the inner rooms", do not believe it. 27For as the lightning comes from the east and flashes as far as the west, so will be the coming of the Son of Man. 28Wherever the corpse is, there the vultures will gather.

The Coming of the Son of Man
MT 24:29 (LK 21:25, MK 13:24)

29 'Immediately after the suffering of those days
the sun will be darkened,
and the moon will not give its light;
the stars will fall from heaven,
and the powers of heaven will be shaken.
30Then the sign of the Son of Man will appear in heaven, and then all the tribes of the earth will mourn, and they will see "the Son of Man coming on the clouds of heaven" with power and great glory. 31And he will send out his angels with a loud trumpet call, and they will gather his elect from the four winds, from one end of heaven to the other.
22 Then he said to the disciples, 'The days are coming when you will long to see one of the days of the Son of Man, and you will not see it. 23They will say to you, "Look there!" or "Look here!" Do not go, do not set off in pursuit. 24For as the lightning flashes and lights up the sky from one side to the other, so will the Son of Man be in his day.* 25But first he must endure much suffering and be rejected by this generation. 26Just as it was in the days of Noah, so too it will be in the days of the Son of Man. 27They were eating and drinking, and marrying and being given in marriage, until the day Noah entered the ark, and the flood came and destroyed all of them. 28Likewise, just as it was in the days of Lot: they were eating and drinking, buying and selling, planting and building, 29but on the day that Lot left Sodom, it rained fire and sulphur from heaven and destroyed all of them 30—it will be like that on the day that the Son of Man is revealed. 31On that day, anyone on the housetop who has belongings in the house must not come down to take them away; and likewise anyone in the field must not turn back. 32Remember Lot's wife. 33Those who try to make their life secure will lose it, but those who lose their life will keep it. 34I tell you, on that night there will be two in one bed; one will be taken and the other left. 35There will be two women grinding meal together; one will be taken and the other left.'* 37Then they asked him, 'Where, Lord?' He said to them, 'Where the corpse is, there the vultures will gather.'

The Lesson of the Fig Tree
MT 24:32 (LK 21:29, MK 13:28)

32 'From the fig tree learn its lesson: as soon as its branch becomes tender and puts forth its leaves, you know that summer is near. 33So also, when you see all these things, you know that he* is near, at the very gates. 34Truly I tell you, this generation will not pass away until all these things have taken place. 35Heaven and earth will pass away, but my words will not pass away.

The Necessity for Watchfulness
MT 24:36 (MK 13:32, LK 21:34)

36 'But about that day and hour no one knows, neither the angels of heaven, nor the Son,* but only the Father. 37For as the days of Noah were, so will be the coming of the Son of Man. 38For as in those days before the flood they were eating and drinking, marrying and giving in marriage, until the day Noah entered the ark, 39and they knew nothing until the flood came and swept them all away, so too will be the coming of the Son of Man. 40Then two will be in the field; one will be taken and one will be left. 41Two women will be grinding meal together; one will be taken and one will be left. 42Keep awake therefore, for you do not know on what day* your Lord is coming. 43But understand this: if the owner of the house had known in what part of the night the thief was coming, he would have stayed awake and would not have let his house be broken into. 44Therefore you also must be ready, for the Son of Man is coming at an unexpected hour.

The Plot to Kill Jesus
JN 11:45

45 Many of the Jews therefore, who had come with Mary and had seen what Jesus did, believed in him. 46But some of them went to the Pharisees and told them what he had done. 47So the chief priests and the Pharisees called a meeting of the council, and said, 'What are we to do? This man is performing many signs. 48If we let him go on like this, everyone will believe in him, and the Romans will come and destroy both our holy place* and our nation.' 49But one of them, Caiaphas, who was high priest that year, said to them, 'You know nothing at all! 50You do not understand that it is better for you to have one man die for the people than to have the whole nation destroyed.' 51He did not say this on his own, but being high priest that year he prophesied that Jesus was about to die for the nation, 52and not for the nation only, but to gather into one the dispersed children of God. 53So from that day on they planned to put him to death.
54 Jesus therefore no longer walked about openly among the Jews, but went from there to a town called Ephraim in the region near the wilderness; and he remained there with the disciples.

The Plot to Kill Jesus
MT 26:1 (MK 14:1, LK 22:1)

26When Jesus had finished saying all these things, he said to his disciples, 2'You know that after two days the Passover is coming, and the Son of Man will be handed over to be crucified.'
3 Then the chief priests and the elders of the people gathered in the palace of the high priest, who was called Caiaphas, 4and they conspired to arrest Jesus by stealth and kill him. 5But they said, 'Not during the festival, or there may be a riot among the people.'

XVII. Judas Betrrayal to Agony in the Garden
Judas Agrees to Betray Jesus
MT 26:14 (MK 14:10, LK 22:3)

14 Then one of the twelve, who was called Judas Iscariot, went to the chief priests 15and said, 'What will you give me if I betray him to you?' They paid him thirty pieces of silver. 16And from that moment he began to look for an opportunity to betray him.

The Passover with the Disciples
MK 14:12 (MT 26.17, LK 27:7)

12 On the first day of Unleavened Bread, when the Passover lamb is sacrificed, his disciples said to him, 'Where do you want us to go and make the preparations for you to eat the Passover?' 13So he sent two of his disciples, saying to them, 'Go into the city, and a man carrying a jar of water will meet you; follow him, 14and wherever he enters, say to the owner of the house, "The Teacher asks, Where is my guest room where I may eat the Passover with my disciples?" 15He will show you a large room upstairs, furnished and ready. Make preparations for us there.' 16So the disciples set out and went to the city, and found everything as he had told them; and they prepared the Passover meal.

JN 11:55

55 Now the Passover of the Jews was near, and many went up from the country to Jerusalem before the Passover to purify themselves. 56They were looking for Jesus and were asking one another as they stood in the temple, 'What do you think? Surely he will not come to the festival, will he?' 57Now the chief priests and the Pharisees had given orders that anyone who knew where Jesus* was should let them know, so that they might arrest him.

Some Greeks Wish to See Jesus
JN 12:20

20 Now among those who went up to worship at the festival were some Greeks. 21They came to Philip, who was from Bethsaida in Galilee, and said to him, 'Sir, we wish to see Jesus.' 22Philip went and told Andrew; then Andrew and Philip went and told Jesus. 23Jesus answered them, 'The hour has come for the Son of Man to be glorified. 24Very truly, I tell you, unless a grain of wheat falls into the earth and dies, it remains just a single grain; but if it dies, it bears much fruit. 25Those who love their life lose it, and those who hate their life in this world will keep it for eternal life. 26Whoever serves me must follow me, and where I am, there will my servant be also. Whoever serves me, the Father will honour.

Jesus Speaks about His Death

27 'Now my soul is troubled. And what should I say—"Father, save me from this hour"? No, it is for this reason that I have come to this hour. 28Father, glorify your name.' Then a voice came from heaven, 'I have glorified it, and I will glorify it again.' 29The crowd standing there heard it and said that it was thunder. Others said, 'An angel has spoken to him.' 30Jesus answered, 'This voice has come for your sake, not for mine. 31Now is the judgement of this world; now the ruler of this world will be driven out. 32And I, when I am lifted up from the earth, will draw all people* to myself.' 33He said this to indicate the kind of death he was to die. 34The crowd answered him, 'We have heard from the law that the Messiah* remains for ever. How can you say that the Son of Man must be lifted up? Who is this Son of Man?' 35Jesus said to them, 'The light is with you for a little longer. Walk while you have the light, so that the darkness may not overtake you. If you walk in the darkness, you do not know where you are going. 36While you have the light, believe in the light, so that you may become children of light.'

The Unbelief of the People
JN 12:36

After Jesus had said this, he departed and hid from them. 37Although he had performed so many signs in their presence, they did not believe in him. 38This was to fulfil the word spoken by the prophet Isaiah:
'Lord, who has believed our message,
and to whom has the arm of the Lord been revealed?'
39And so they could not believe, because Isaiah also said,
40'He has blinded their eyes
and hardened their heart,
so that they might not look with their eyes,
and understand with their heart and turn—
and I would heal them.'
41Isaiah said this because* he saw his glory and spoke about him. 42Nevertheless many, even of the authorities, believed in him. But because of the Pharisees they did not confess it, for fear that they would be put out of the synagogue; 43for they loved human glory more than the glory that comes from God.

Summary of Jesus' Teaching
JN 12:44

44 Then Jesus cried aloud: 'Whoever believes in me believes not in me but in him who sent me. 45And whoever sees me sees him who sent me. 46I have come as light into the world, so that everyone who believes in me should not remain in the darkness. 47I do not judge anyone who hears my words and does not keep them, for I came not to judge the world, but to save the world. 48The one who rejects me and does not receive my word has a judge; on the last day the word that I have spoken will serve as judge, 49for I have not spoken on my own, but the Father who sent me has himself given me a commandment about what to say and what to speak. 50And I know that his commandment is eternal life. What I speak, therefore, I speak just as the Father has told me.'

Jesus Foretells His Betrayal
JN 13:21 (MK 14:17, LK 22:21, MT 26:20)

21 After saying this Jesus was troubled in spirit, and declared, 'Very truly, I tell you, one of you will betray me.' 22The disciples looked at one another, uncertain of whom he was speaking. 23One of his disciples—the one whom Jesus loved—was reclining next to him; 24Simon Peter therefore motioned to him to ask Jesus of whom he was speaking. 25So while reclining next to Jesus, he asked him, 'Lord, who is it?' 26Jesus answered, 'It is the one to whom I give this piece of bread when I have dipped it in the dish.'* So when he had dipped the piece of bread, he gave it to Judas son of Simon Iscariot.* 27After he received the piece of bread,* Satan entered into him. Jesus said to him, 'Do quickly what you are going to do.' 28Now no one at the table knew why he said this to him. 29Some thought that, because Judas had the common purse, Jesus was telling him, 'Buy what we need for the festival'; or, that he should give something to the poor. 30So, after receiving the piece of bread, he immediately went out. And it was night.

Jesus Washes the Disciples' Feet
JN 13:1

13Now before the festival of the Passover, Jesus knew that his hour had come to depart from this world and go to the Father. Having loved his own who were in the world, he loved them to the end. 2The devil had already put it into the heart of Judas son of Simon Iscariot to betray him. And during supper 3Jesus, knowing that the Father had given all things into his hands, and that he had come from God and was going to God, 4got up from the table,* took off his outer robe, and tied a towel around himself. 5Then he poured water into a basin and began to wash the disciples' feet and to wipe them with the towel that was tied around him. 6He came to Simon Peter, who said to him, 'Lord, are you going to wash my feet?' 7Jesus answered, 'You do not know now what I am doing, but later you will understand.' 8Peter said to him, 'You will never wash my feet.' Jesus answered, 'Unless I wash you, you have no share with me.' 9Simon Peter said to him, 'Lord, not my feet only but also my hands and my head!' 10Jesus said to him, 'One who has bathed does not need to wash, except for the feet,* but is entirely clean. And you* are clean, though not all of you.' 11For he knew who was to betray him; for this reason he said, 'Not all of you are clean.'
12 After he had washed their feet, had put on his robe, and had returned to the table, he said to them, 'Do you know what I have done to you? 13You call me Teacher and Lord—and you are right, for that is what I am. 14So if I, your Lord and Teacher, have washed your feet, you also ought to wash one another's feet. 15For I have set you an example, that you also should do as I have done to you. 16Very truly, I tell you, servants* are not greater than their master, nor are messengers greater than the one who sent them. 17If you know these things, you are blessed if you do them. 18I am not speaking of all of you; I know whom I have chosen. But it is to fulfil the scripture, "The one who ate my bread* has lifted his heel against me." 19I tell you this now, before it occurs, so that when it does occur, you may believe that I am he.* 20Very truly, I tell you, whoever receives one whom I send receives me; and whoever receives me receives him who sent me.'

The New Commandment
JN 13:31

31 When he had gone out, Jesus said, 'Now the Son of Man has been glorified, and God has been glorified in him. 32If God has been glorified in him,* God will also glorify him in himself and will glorify him at once. 33Little children, I am with you only a little longer. You will look for me; and as I said to the Jews so now I say to you, "Where I am going, you cannot come." 34I give you a new commandment, that you love one another. Just as I have loved you, you also should love one another. 35By this everyone will know that you are my disciples, if you have love for one another.'

The Institution of the Lord's Supper
LK 22:14 (MT 26:26, MK 14:22)

14 When the hour came, he took his place at the table, and the apostles with him. 15He said to them, 'I have eagerly desired to eat this Passover with you before I suffer; 16for I tell you, I will not eat it* until it is fulfilled in the kingdom of God.' 17Then he took a cup, and after giving thanks he said, 'Take this and divide it among yourselves; 18for I tell you that from now on I will not drink of the fruit of the vine until the kingdom of God comes.' 19Then he took a loaf of bread, and when he had given thanks, he broke it and gave it to them, saying, 'This is my body, which is given for you. Do this in remembrance of me.' 20And he did the same with the cup after supper, saying, 'This cup that is poured out for you is the new covenant in my blood.*

MT 26:30
30 When they had sung the hymn, they went out to the Mount of Olives.

Peter's Denial Foretold
MT 26:31 (MK 14:27, LK 22:31, JN 13:36)

31 Then Jesus said to them, 'You will all become deserters because of me this night; for it is written,
"I will strike the shepherd,
and the sheep of the flock will be scattered."
32But after I am raised up, I will go ahead of you to Galilee.' 33Peter said to him, 'Though all become deserters because of you, I will never desert you.' 34Jesus said to him, 'Truly I tell you, this very night, before the cock crows, you will deny me three times.' 35Peter said to him, 'Even though I must die with you, I will not deny you.' And so said all the disciples.

Jesus Prays in Gethsemane
MT 26:36 (MK 14:32, LK 22:39)

36 Then Jesus went with them to a place called Gethsemane; and he said to his disciples, 'Sit here while I go over there and pray.' 37He took with him Peter and the two sons of Zebedee, and began to be grieved and agitated. 38Then he said to them, 'I am deeply grieved, even to death; remain here, and stay awake with me.' 39And going a little farther, he threw himself on the ground and prayed, 'My Father, if it is possible, let this cup pass from me; yet not what I want but what you want.' 40Then he came to the disciples and found them sleeping; and he said to Peter, 'So, could you not stay awake with me one hour? 41Stay awake and pray that you may not come into the time of trial;* the spirit indeed is willing, but the flesh is weak.' 42Again he went away for the second time and prayed, 'My Father, if this cannot pass unless I drink it, your will be done.' 43Again he came and found them sleeping, for their eyes were heavy. 44So leaving them again, he went away and prayed for the third time, saying the same words. 45Then he came to the disciples and said to them, 'Are you still sleeping and taking your rest? See, the hour is at hand, and the Son of Man is betrayed into the hands of sinners. 46Get up, let us be going. See, my betrayer is at hand.'

XVIII. Jesus Arrested to Jesus Sentenced by Pilot
The Betrayal and Arrest of Jesus
JN 18:1 (MK 14:43, LK 22:47, MT 26:47)

18After Jesus had spoken these words, he went out with his disciples across the Kidron valley to a place where there was a garden, which he and his disciples entered. 2Now Judas, who betrayed him, also knew the place, because Jesus often met there with his disciples. 3So Judas brought a detachment of soldiers together with police from the chief priests and the Pharisees, and they came there with lanterns and torches and weapons. 4Then Jesus, knowing all that was to happen to him, came forward and asked them, 'For whom are you looking?' 5They answered, 'Jesus of Nazareth.'* Jesus replied, 'I am he.'* Judas, who betrayed him, was standing with them. 6When Jesus* said to them, 'I am he',* they stepped back and fell to the ground. 7Again he asked them, 'For whom are you looking?' And they said, 'Jesus of Nazareth.'* 8Jesus answered, 'I told you that I am he.* So if you are looking for me, let these men go.' 9This was to fulfil the word that he had spoken, 'I did not lose a single one of those whom you gave me.' 10Then Simon Peter, who had a sword, drew it, struck the high priest's slave, and cut off his right ear. The slave's name was Malchus. 11Jesus said to Peter, 'Put your sword back into its sheath. Am I not to drink the cup that the Father has given me?'

MT 26:52
52Then Jesus said to him, 'Put your sword back into its place; for all who take the sword will perish by the sword. 53Do you think that I cannot appeal to my Father, and he will at once send me more than twelve legions of angels? 54But how then would the scriptures be fulfilled, which say it must happen in this way?' 55At that hour Jesus said to the crowds, 'Have you come out with swords and clubs to arrest me as though I were a bandit? Day after day I sat in the temple teaching, and you did not arrest me. 56But all this has taken place, so that the scriptures of the prophets may be fulfilled.' Then all the disciples deserted him and fled.

Jesus before the High Priest
JN 18:12
12 So the soldiers, their officer, and the Jewish police arrested Jesus and bound him. 13First they took him to Annas, who was the father-in-law of Caiaphas, the high priest that year. 14Caiaphas was the one who had advised the Jews that it was better to have one person die for the people.

Peter Denies Jesus
JN 18:15 (MT 26:69, MK 14:66)

15 Simon Peter and another disciple followed Jesus. Since that disciple was known to the high priest, he went with Jesus into the courtyard of the high priest, 16but Peter was standing outside at the gate. So the other disciple, who was known to the high priest, went out, spoke to the woman who guarded the gate, and brought Peter in.

LK 22:55
. 55When they had kindled a fire in the middle of the courtyard and sat down together, Peter sat among them. 56Then a servant-girl, seeing him in the firelight, stared at him and said, 'This man also was with him.' 57But he denied it, saying, 'Woman, I do not know him.' 58A little later someone else, on seeing him, said, 'You also are one of them.' But Peter said, 'Man, I am not!' 59Then about an hour later yet another kept insisting, 'Surely this man also was with him; for he is a Galilean.' 60But Peter said, 'Man, I do not know what you are talking about!' At that moment, while he was still speaking, the cock crowed. 61The Lord turned and looked at Peter. Then Peter remembered the word of the Lord, how he had said to him, 'Before the cock crows today, you will deny me three times.' 62And he went out and wept bitterly.

The Mocking and Beating of Jesus

63 Now the men who were holding Jesus began to mock him and beat him; 64they also blindfolded him and kept asking him, 'Prophesy! Who is it that struck you?' 65They kept heaping many other insults on him.

The High Priest Questions Jesus
JN 18:19

19 Then the high priest questioned Jesus about his disciples and about his teaching. 20Jesus answered, 'I have spoken openly to the world; I have always taught in synagogues and in the temple, where all the Jews come together. I have said nothing in secret. 21Why do you ask me? Ask those who heard what I said to them; they know what I said.' 22When he had said this, one of the police standing nearby struck Jesus on the face, saying, 'Is that how you answer the high priest?' 23Jesus answered, 'If I have spoken wrongly, testify to the wrong. But if I have spoken rightly, why do you strike me?' 24Then Annas sent him bound to Caiaphas the high priest.

Jesus before the High Priest
MT 26:57 (MK 14:53, LK 22:66)

57 Those who had arrested Jesus took him to Caiaphas the high priest, in whose house the scribes and the elders had gathered. 58But Peter was following him at a distance, as far as the courtyard of the high priest; and going inside, he sat with the guards in order to see how this would end. 59Now the chief priests and the whole council were looking for false testimony against Jesus so that they might put him to death, 60but they found none, though many false witnesses came forward. At last two came forward 61and said, 'This fellow said, "I am able to destroy the temple of God and to build it in three days." ' 62The high priest stood up and said, 'Have you no answer? What is it that they testify against you?' 63But Jesus was silent. Then the high priest said to him, 'I put you under oath before the living God, tell us if you are the Messiah,* the Son of God.' 64Jesus said to him, 'You have said so. But I tell you,
From now on you will see the Son of Man
seated at the right hand of Power
and coming on the clouds of heaven.'
65Then the high priest tore his clothes and said, 'He has blasphemed! Why do we still need witnesses? You have now heard his blasphemy. 66What is your verdict?' They answered, 'He deserves death.' 67Then they spat in his face and struck him; and some slapped him, 68saying, 'Prophesy to us, you Messiah!* Who is it that struck you?'

Jesus before Pilate
LK 23:1 (JN 18:28, MK 15:1, MT 27:1, 11, 15)

23Then the assembly rose as a body and brought Jesus* before Pilate. 2They began to accuse him, saying, 'We found this man perverting our nation, forbidding us to pay taxes to the emperor, and saying that he himself is the Messiah, a king.'* 3Then Pilate asked him, 'Are you the king of the Jews?' He answered, 'You say so.' 4Then Pilate said to the chief priests and the crowds, 'I find no basis for an accusation against this man.' 5But they were insistent and said, 'He stirs up the people by teaching throughout all Judea, from Galilee where he began even to this place.'
Jesus before Herod

LK 23:6
6 When Pilate heard this, he asked whether the man was a Galilean. 7And when he learned that he was under Herod's jurisdiction, he sent him off to Herod, who was himself in Jerusalem at that time. 8When Herod saw Jesus, he was very glad, for he had been wanting to see him for a long time, because he had heard about him and was hoping to see him perform some sign. 9He questioned him at some length, but Jesus* gave him no answer. 10The chief priests and the scribes stood by, vehemently accusing him. 11Even Herod with his soldiers treated him with contempt and mocked him; then he put an elegant robe on him, and sent him back to Pilate. 12That same day Herod and Pilate became friends with each other; before this they had been enemies.
---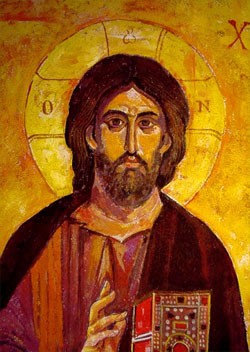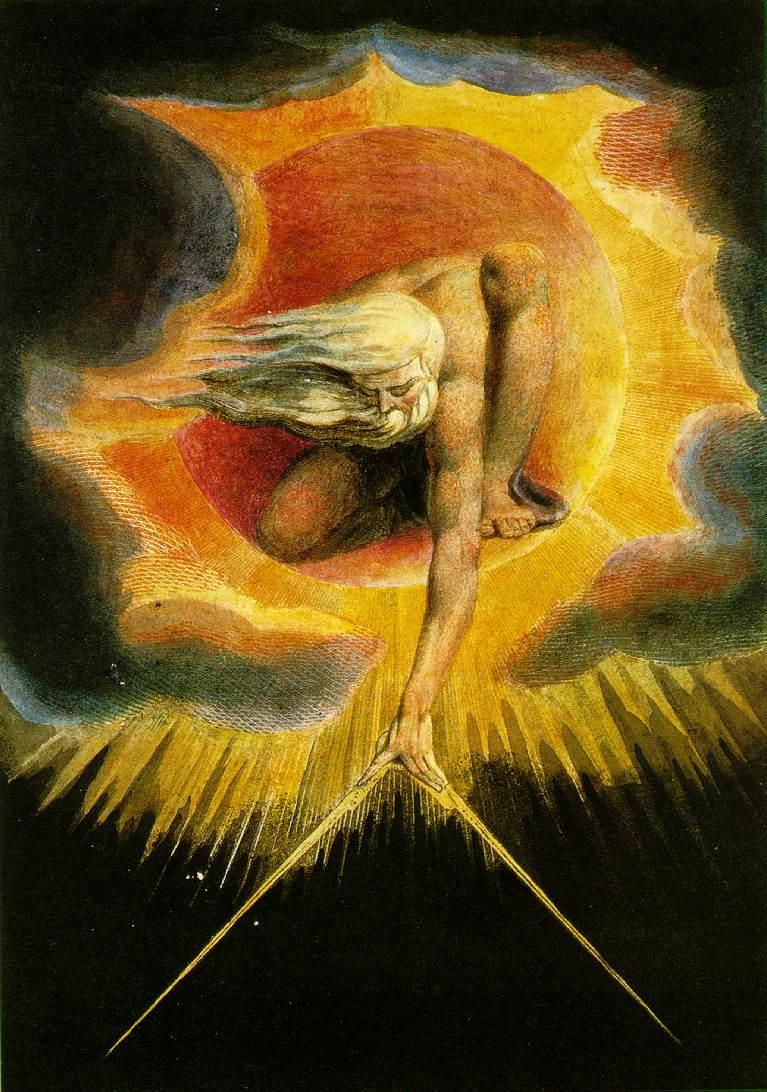 In the Beginning was the Word